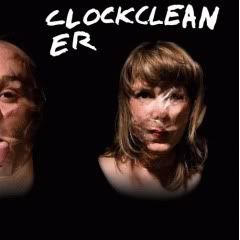 I have no idea how I slept on Clockcleaner for so long. I should have listened to my mom when she told me about I would like them. Watch this video of "Missing Dick"



I've a new poem up at The Pedestal. Work also coming soon in No Tell Motel & Puerto del Sol. Got my contributor copy of Caketrain the other day. Pretty fancy, but kinda lackluster after that Clockcleaner song.

Extremely well put together magazine: Harp&Alter. Read this

Black Lawrence Press has decided to put out Julia Cohen's first book Triggermoon Triggermoon. What a good decision. Congratulations Julia. I will be waiting for it.

A solid poem by Carl at the new Lamination Colony. Write Carl to tell him he should write more poems. Write Blake Butler to tell him thanks for the new issue of Lamination Colony.