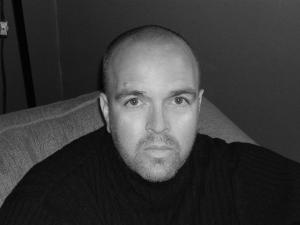 When I was a student at Emerson, my brain pond was filled with sewage.

Sometimes a stewardess would come to clean me out.

That stewardess was Peter Jay Shippy.

Peter teaches poetry. He tauight me poetry. I learned Caesar Vallejo, who enjoyed making up his own words.

Years later, my brain pond has afforded some finacing and health regulations to make it more cleanly, and I realize now Peter Jay Shippy is a great poet.

He has a new book out on Rose metal Press,
and he reads at Grub Street soon. It's free. Who'd like to go with me?


Sunday, December 9th, 7pm,
Peter Shippy's How to Build the Ghost in Your Attic Rose Metal Press invites you to an event celebrating Peter Jay Shippy's How to Build The Ghost in Your Attic. The event includes a reading and brief talk by the poet, book sales and signing, drinks, light snacks, and CAKE! And it's FREE and open to the public!
FREE, Grub Street HQ, 160 Boylston Street, Boston, MA
Here is an article from the Boston Globe two months ago. Our book shelves seem similar.
For three writers, required reading

By Ellen Steinbaum, Globe Correspondent | October 7, 2007

What are the significant books in our lives, the ones that make a difference, the ones we would urge on our friends? I asked three writers to talk about books that have been important to them.

From Peter Jay Shippy of Jamaica Plain, who teaches at Emerson College and whose verse novel, "How to Build the Ghost in Your Attic," will be published in November by Rose Metal Press, comes this story:

"On Aug. 21, my wife, Charlotte, gave birth to beautiful twin girls, Stella and Beatrix. We had each taken travel bags to the hospital, packed from lists provided by our obstetrician. My list was lean - change of clothes, toothbrush, a flask, and a book. That last item required weeks of anxious deliberation. Should I bring my bootleg copy of 'Tree of Smoke,' Denis Johnson's new novel, bought on eBay? Or perhaps a book from my fall classes at Emerson? Charles Simic's 'Dime-Store Alchemy,' our new poet laureate's prose poems on Joseph Cornell's magnetic, elusive boxes? Something for my children? Wittgenstein? Beckett? Just kidding.

"We just moved into a larger home, and for the first time I have a bookcase dedicated to poetry. No more must Robert Desnos rub spines with Don DeLillo! One day as I tried to stare the bookcase into submission, I was struck by the hold James Tate has on my collection. Tate has always meant the cosmos to me. His seminal first collection, 'The Lost Pilot,' was the book that gave me permission to write poetry. These were not grandpa Thomas Stearns's poems. They were fresh, irreverent, heart-broken, and funny. Poems could be funny? At 20, that was news to me. Life-changing news.

"So, for the hospital, I grabbed his 1997 collection, 'Shroud of the Gnome.' The first poem? 'Where Babies Come From': 'Many are from the Maldives, /southwest of India, and must begin/collecting shells immediately.' He concludes, 'In their dreams Mama and Papa/are standing on the shore/for what seems like an eternity, /and it is almost always the wrong shore.' Almost always? Beatrix? Stella!"